Scenic outlook course
Starting in Shonai Town and stretching to Sakata City, this course highlights many of the spectacular views in Shonai and goes around the Mogami River basin. Ride with ease as you enjoy the refreshing scenery of the plains and mountain streams.
The most challenging part of this course comes in the middle where you must face two large hills that reach an altitude of 700m. Near the top, the nearby leisure facilities such as a campsite and ski resort offer a nice place to rest and since the altitude is quite high, the view outlooking the forest and sea is also popular among local riders for its unparalleled beauty. Of course, the view from the summit can't be beaten where you can overlook Mount. Chokai, the Shonai Plain, and the Sea of Japan all from one spot!
If you want to try challenging your body while at the same time enjoying an unforgettable view, then this course is for you!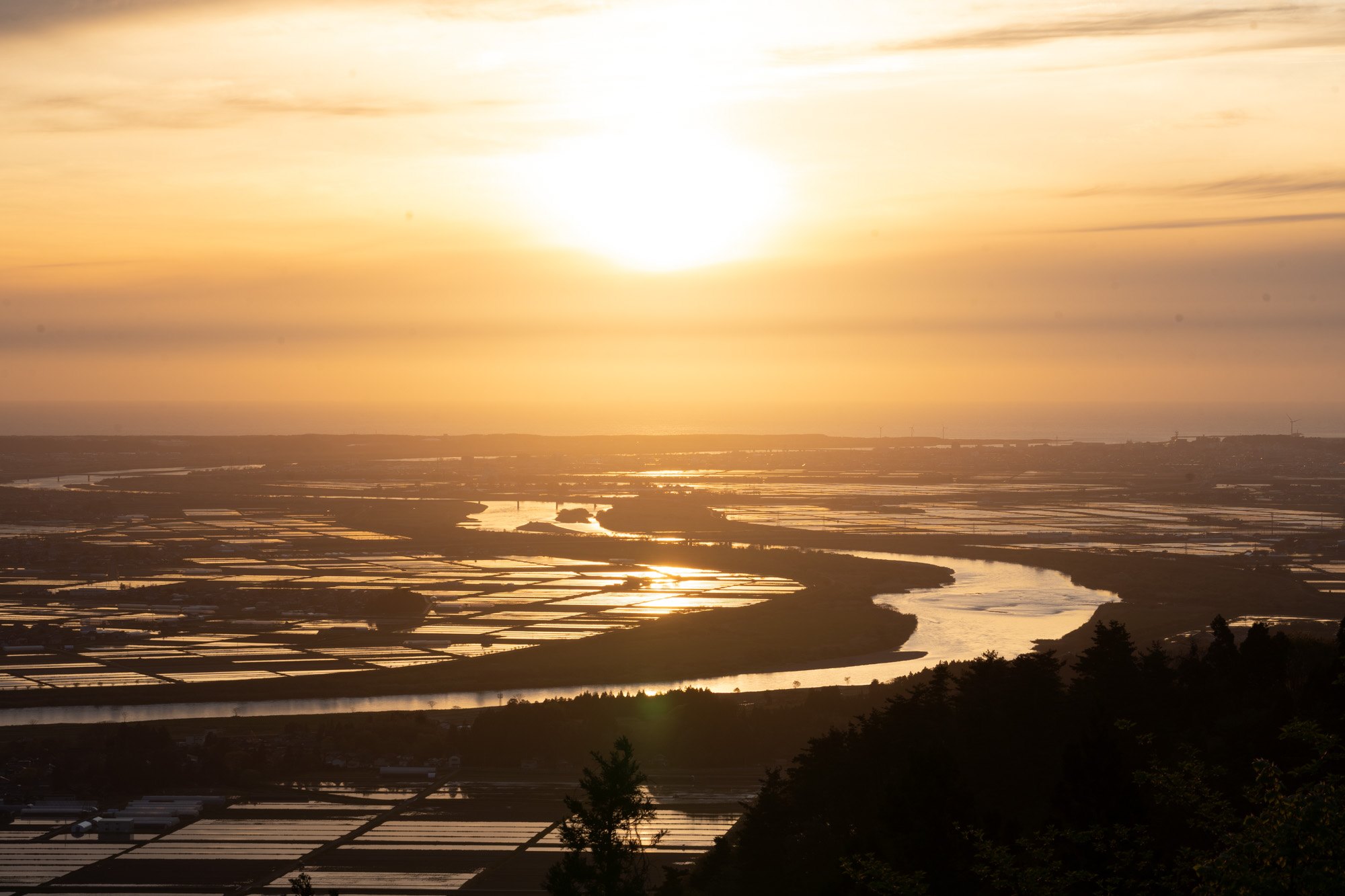 Course Detail